Copenhagen Bombay - Creative learning goes global
We tell stories that make children play, think and learn. When you invest in us, you invest in the future of storytelling and the impact it has on our children. Join our growth story and become part of an innovative, international media house!
Tarinamme
Tarinamme
In today's competitive media landscape, there is a need for quality stories created by the most talented storytellers. Copenhagen Bombay is exactly the answer to that need, with a clear and compelling vision how to create original stories, innovative products and new business cases.
Copenhagen Bombay was founded by the current CEO and owner Sarita Christensen 12 years ago, based on her dream, creating a storytelling power house, developing original stories for the children and youth audience. This aim has led to some of the most loved animation movies, series and concepts – like The Great Bear, Tigers and Tattoos, Kiwi & Strit, Sprinter Galore or Carsten & Gitte. In total 30 IPs (intellectual properties) have already been developed as marketable products.  
Our unique approach to the market and strong competitiveness has led us to work with large international brands like Rovio (Angry Birds Toons season1), Lego (Duplo and Minifigures), Cartoon Network, King.se and CinemaxX (MinimaxX). We have also worked with top NGO's as Dansk Flytningehjælp  and SOS børnebyerne. And last but not least the digital children library concept for the Danish government.
We are proud to see, that our productions are climbing to International fame and today we are displayed, shown and distributed in the US, UK, Germany, Brazil, Japan, China and Korea and numerous other countries. The company's projects have won many awards and received recognition at festivals -  internationally as well as in Denmark: 2013 Sachuan Tv Festival International Gold Panda Awards for (animation) "Den Kæmpestore Bjørn" and  Fredrikstad animation film festival Audience Award Winner "Beyond Beyond". In spring 2018 we received a "Sær- Bodil" for our efforts in Danish animation. The "Bodil" is the Danish equivalent to an Oscar award.  Also, our CEO, Sarita Christensen, was appointed by Animation Magazine 2015 on the list of the 25 Executives to Watch globally.  
The vision of Copenhagen Bombay has encouraged us to start up the new business area, creative learning. The most notable project so far is CoboStories, which we aim to make the group's first spin-out business in 2019. It will be an independent organization but 100% owned by the group and its investors. We have already distribution partners in Germany, India and China. We believe CoboStories will lead Copenhagen Bombay to global growth.
The group in total is expecting a total turnover of DKK 224 million in 2023 of which DKK 170 million is represented by CoboStories.  
Copenhagen Bombay's vision:  
To stimulate the curious child to stay creative, innovative and entrepreneurial
This vision has formed a set of core values that is underlying everything we do:
Quality content, quality design and production, as well as a high ethical standard, that ensures a continued capability to attract and maintain the most talented people.  
Combining these thoughts, a clear mission has formed:  
To create long-lasting and original stories for children and youth
All our productions are infused with our values, mission and vision. We need to tell stories, that matter. This feeling permeates our work; that without constantly developing, designing, innovating, producing and launching new ideas, Copenhagen Bombay would be just another media house. This we are most definitely not. Copenhagen Bombay represents a future vision of sustainable growth, where the end goal is to receive the payout in a long-lasting relationship with the world around us - rather than just a big payout in short term.
Copenhagen Bombay has 12 years of history. We have created movies and concepts as this is our backbone. Combining this into creative learning, the possibilities of global growth are enormous. Therefore, Copenhagen Bombay has invested heavily into creating Copenhagen Bombay Learning the last 8 years. Now these investments are on the verge of becoming fruitful. That's because we can turn compelling stories into compelling concepts. CoboStories will be the first learning concept to fill a need and a demand, in the market for learning that teaches children globally 21st century skills in innovative ways.
We believe in the importance of standing up for the children and youth audiences and their right to quality stories. An investment in Copenhagen Bombay is not only one investment. It is several investments in one. You will invest in a modern media house. You will invest in original personal storytellers. You will invest in the future creative learning tools.
Cobostories - A "play-to-learn" learning tool with an enormous potential
Cobostories is a potential spin-out company from the Copenhagen Bombay Group and is set to revolutionize the pedagogical industry with its "play-to-learn" philosophy. Cobostories is a digital - and analog - platform, enabling children with the power of storytelling. It consists of an app, a physical platform with endless possibilities! It's all the stories you can imagine - in a bag!  
With the CoboStories-platform, you gain an access to a magical place where all stories can be told, in countless creative ways. You also gain access to a proven methodology of teaching, where you ensure your children learn most of the 21st century skills which are vital for them - starting from a young age.  
CoboStory's mission is to let children be actively creative and thus enhance their imagination, entrepreneurship, linguistic and social skills as well as literacy.  
The business model for Cobostories is a onetime sign-up fee + ongoing annual subscription. CoboStories is already making its way to market and will continue rolling out over the next 3 years. It has already accomplished its first sales to schools and kindergartens in Denmark and Germany.  
Below we've stated the most important and potential markets for CoboStories and the partnerships that we already have established:  
Denmark (Market size: ~480,000 aged 3-10 years):  
We are partnered with University College Carlsberg. With this partnership, we have assured the quality of our development and the result. The expectation is to sell 15,800 units (analogue and digital) in the first 3 years in Denmark together with our partner Legeakademiet. We have also established an early partnership with Samsung and its fulfillment partner Ingram-Micro. This enables us to deliver a solution, combining comprehensive hardware + CoboStories, to market, with a trusted partner. 
Germany (Market size: ~6.8 million aged 3-10 years):  
The estimate is to sell 12,700 units (analogue and digital) in the first 3 years in Germany, starting from January 2019. We have established a sales and distribution partnership with Dusyma, a market leading German sales and distribution company, focusing on schools and kindergartens. Via Dusyma, there is also a collaboration with KLAX a pedagogical didactic company. With the top competences of KLAXworking with us, we will further develop the potential of CoboStories. 
China (Market size ~160 million aged 3-10 years):  
In China the estimate is to sell 20,950 units (analogue and digital) in the first 3 years. In China, sales and distribution cooperation has been established with LESI.com, a leading supplier for Chinese learning centers. It is expected, through the forthcoming collaboration, to roll out CoboStories from 2019 in the Chinese market.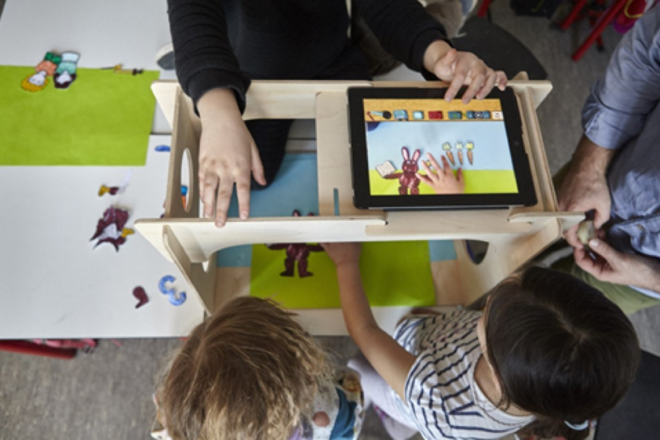 Liiketoiminta- & markkinatilanteemme
Liiketoiminta- & markkinatilanteemme
Company Structure:  
Copenhagen Bombay Holding A/S represents 6 companies. The picture below in the documents visualizes the structure in detail. Every subsidiary company is 100% owned and controlled by Copenhagen Bombay Holding A/S. Besides the core businesses (Production, Learning, Sales and Rights), we also have a company in place in Sweden and in Hong Kong where these subsidiaries are responsible for the local operations.   
The core business areas of Copenhagen Bombay are structured like this:  
Copenhagen Bombay Productions:
Production's business model is based on the following areas:  
Development of original content (Tv-series, Feature Films, Web content, Games) 
Partnerships with other media houses   
Talent development  
CoboStudios (Animation, Production)  
Copenhagen Bombay Learning  
Learning is currently among the largest growth sectors in the world according to the world economic forum.
At Copenhagen Bombay Learning we leverage existing original content and develop new and exciting learning materials such as:  
Cobostories: Stop Motion- animation learning tool for children 
OXY: Web magazine for the 15-25-year olds
GNU: Web content for the 10-15-year olds  
The above-mentioned products are also the key drivers for our current growth.  
Copenhagen Bombay Sales / Copenhagen Bombay Rights  
Sales and distribution are at the core of controlling the business. Ensuring that delivery, contracts and all of the work surrounding the licensing of rights to our IP is crucial to maintain our position in the market.   
Sales in all markets  
Attending movie festivals and fairs
Licensing IP-rights 
Business Model:  
Copenhagen Bombay group is a storytelling power house,with many diverse businesses working towards the same goal. As part of being a sustainable growth company, we pursue a wide range of approaches to how we create our turnover. This is what we call the CoboMIND. It is the collective creative in- and output of every department in the company. We firmly believe, that a great idea does not care, who conceives it. We have a shared "mind" that collects, processes and conceptualizes all the great ideas, that we, as a group, come up with. We work with communication strategy, concept development, ideation and creativity, product development, production and animation. The CoboMIND is responsible for communications strategies – as well as for ensuring our own continuous development of new IPs and new products. All our projects and developments have emerged from this shared collective – and we have also on numerous occasions sold its abilities to create great storytelling with external partners.  
The great part about this multi-tiered approach is that these income generating activities support each other. A very simplified example:  
A new IP is created – for instance an animated Children's TV show.  
CoboMIND says: Let's use the content also as part of Cobostories to create a new theme?  
New content for Cobostories is created  
The artist creating the content turns out to be amazing  
Lead animator hires artist for next project  
In this way we are ensuring a continuous cycle, which is self-sustaining.  
Competition - and why we love it?  
With the three core business areas, we have a variety of competitors in all different aspects of what we do. But because of our sustainability and our ability to position ourselves in the markets, we prefer to look upon these rivals as potential partners. The income generating parts of Copenhagen Bombay can be divided accordingly:  
Development and production of own IPs:  Films, tv-shows, short-movies, books, games, radio shows and learning products  
Communications Strategies and Concepts for hire  
Using the CoboMIND with external partners  
Sales of IP-rights to international clients.  
Learning products: National- and international distribution of learning products  
Copenhagen Bombay stands out because:  
We have a proven track record of creating new IPs (As previously stated we have created 30 IPs so far)  
We are a leader in animation in the Nordics 
We have a proven methodology when we incubate new ideas  
We are able to create spin-out companies (Cobostories, OXY and GNU)  
We walk our own talk and solely focus on projects that make the world a better place, and empowers children to find their own voice   
Our differences are very clear in, for instance, the way we create new learning products from existing original content, such as Cobostories. This is something that our competitors don't do, and that sets us apart. Others have knowledge of either the content production, or the educational production, but we are groundbreaking in the way, we combine the two. There is a global movement in the educational market towards digital learning where the digital element becomes a functional tool, instead of an end goal. Our story driven by learning products are exceptionally well suited for this. 
This image illustrates our partnerships. We are working with thought leaders and market leaders across the board: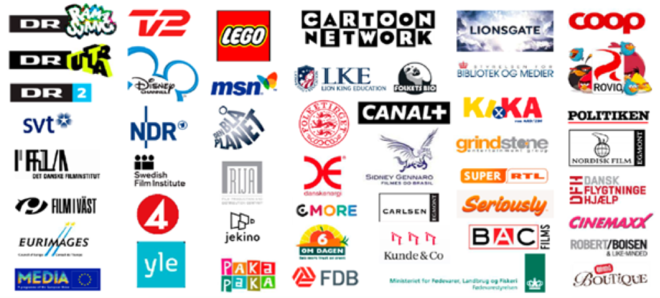 Tiimimme
Tiimimme
Our core team consists of talented and experienced people in all departments. We have 12 full time employees and at any given time 35-55 freelancers employed. The company's Board of Directors currently consists of three members: Steen Jakobsen (chairman of the board), Maiken Wexø and Sarita Christensen. We have a collective experience of many years from animation, concept development, business strategy, design, IT development and financial management.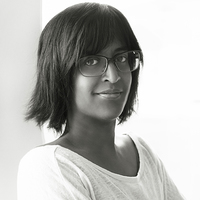 Sarita Christensen
Chief Executive Officer
The founder and Chief Executive Officer of Copenhagen Bombay. Sarita has worked in the media industry since 1997 and became the owner of Copenhagen Bombay in 2006. She has an extensive network, a wide experience and background in producing content and is a well-respected entrepreneur and CEO – as well as a thought-leader. She is often called for upon to be a spokesperson for the world-renowned Danish animation industry.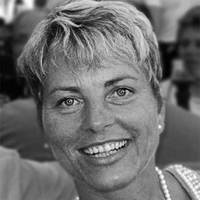 Bolette Guldager
Chief Financial Officer
Chief Financial Officer at Copenhagen Bombay. Bolette has wide financial and administrative experience from both the private and the public. Bolette has experience from having led large IT and process teams in the Danish hospital (Gentofte). She also has management experience from the department of culture and has worked with management and finance in all her previous jobs. Bolette is essential in ensuring the financial flow at Copenhagen Bombay.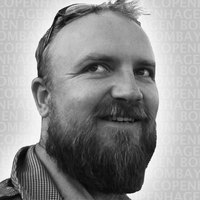 Lars Christiansen
Chief Creative Officer
Chief Creative Officer and the "brain" behind the development of Copenhagen Bombay's creative vision. With extensive experience in concept development and media platforms, Lars leads the way and is one of the reasons other creative souls flock to Copenhagen Bombay to find work. Creator of successes like Danish National Television's' "Carsten and Gitte", "Morning Hair" and "Sprinter Galore".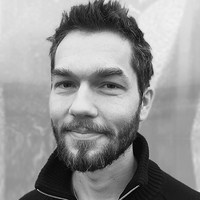 Kristjan Møller
Chief Operations Officer / Copenhagen Bombay Productions
Chief Operations Officer and director of Copenhagen Bombay's animation studio. Kristjan has 20 years of experience in animation. Kristjan is widely recognized as an internationally acclaimed animator and director and is often requested as a panelist at international conventions and film festivals. Kristjan is running the animation department at Copenhagen Bombay, and ensuring the quality level, that Copenhagen Bombay is expected to meet.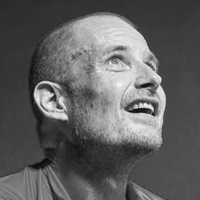 Anders Djurhuus
Chief Operations Officer / Copenhagen Bombay Learning
Chief Operations Officer of Copenhagen Bombay Learning, Anders, has a long story as an entrepreneur and broad experience from starting businesses in many areas – from tech start-ups to large marketing companies – all in the digital realm. Anders has also had a career in the corporate world working for Gyldendal Innovation (Denmark's largest educational publisher). Anders is a creative, driven go-getter, focused on creating the best future for Copenhagen Bombay Learning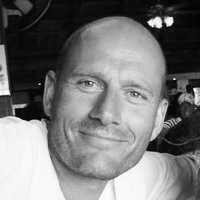 Lars Feilberg
Chief Operations Officer / Copenhagen Bombay Holding A/S
Lars has a lot of experience from managing international television and movie production companies and has been in the storytelling world since 1989. Lars has been a high-level executive in several production companies and has worked with "everyone" in the Scandinavian film industry. Now Lars is working as COO at Copenhagen Bombay Holding A/S. Lars' vast experience is a great tool, that the company benefits from every day.